E- waste has many names, such as e-waste, electrical and electronic equipment (WEEE), or electronic waste. The terms refer to discarded electrical or electronic products because they are no longer helpful. Therefore, they could recycle them instead of going to a landfill.
According to the UN's Global E-Waste Monitor 2017 report, Brazil produces an average of 1.5 million tons of e-waste annually. Worldwide, 4,500 Eiffel Towers of electronic waste (44.7 million tons) are generated. 2021, the forecast is that this number will rise to 52.2 million tons per year.
Electronic waste can classify into four basic categories, each with different specifications regarding size and application. If not disposed of and handled correctly, it can cause negative impacts on the environment and consequently on human health. In addition, the collection processes, transport, and recycling technologies for each category also vary. Hence the importance of the correct management of each of them.
Categories Of E-Waste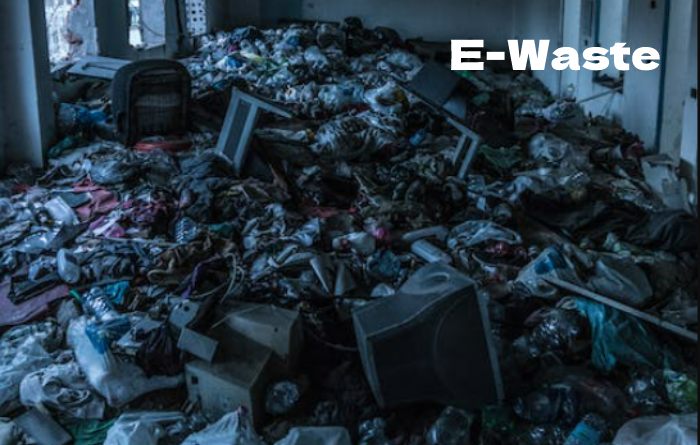 Large equipment: refrigerators, freezers, washing machines, stoves, air conditioners, microwaves, large TVs, etc.
Small equipment and small appliances: toasters, mixers, vacuum cleaners, fans, mixers, hair dryers, power tools, calculators, digital cameras, radios, etc.
Computer and telephony equipment: computers, tablets, notebooks, cell phones, printers, monitors, and others.
Portable Batteries: Model AA, AAA, rechargeable, 9V portable batteries, etc.
The products contain different materials such as plastics, metals, glass, and many others, which can be dismantled, recycled and used as raw materials to manufacture new products. Recycling contributes to reducing the extraction of natural resources and generating new jobs and a new chain of companies.Magnesium Alloys
We have, since 2010, the National Solid Waste Policy (PNRS), Law 12,305, which seeks to organize how the public and private sectors should treat waste. The law deals with all materials that can be recycled or reused, whether domestic or industrial. The PNRS indicates that the responsibility for the reverse logistics of some products, including electronics, cells, and batteries, must belong to the manufacturers, importers, traders, and distributors. Still, this process only begins with the effective participation of consumers by discarding their products out of use in suitable locations so that they are collected and recycled correctly. We must all do our part. Capacitor
What Is The Problem With E-Waste?
Electrical and electronic equipment have several toxic components in their structures. These toxic wastes can contaminate soil and groundwater if disposed of incorrectly, putting public health at risk. According to the Mineral Technology Center (CETEM), about 70% of the heavy metals found in dumps and controlled sanitary landfills come from improperly discarded electronic equipment.
An Ann Arbor Ecology Center study surveyed 36 different brands and models of cell phones. These elements, from their extraction to the end of the product's useful life, cause potential damage to the environment and human health.
Also Read: About – LED Interference Suppression Capacitor
Can Be Transformed And Profitable
E-waste has transformation potential and can even be profitable for manufacturing companies. When properly managed, these wastes can gain new life, generating revenue for generators. In addition, the relationship between electronic waste and reverse logistics is essential to save the environment, avoiding contamination of soils and water sources and the emergence of diseases.
Also, according to Brazilian law, responsibility for the life cycle of products is shared. Therefore, we are all part of this process. It is up to the consumer to deliver the electronics they want to dispose of inappropriate places other than the typical waste. Such areas must be created and made available by the productive sector. Traders and distributors are responsible for receiving this equipment and delivering it to manufacturers and importers, who are ultimately responsible for ensuring this equipment's environmentally appropriate final disposal, such as recycling.
Conclusion
You can also search for disposal sites on the eCycle Portal's free search engine. Many toxic components in electronic equipment make the correct disposal of electronic waste necessary. If you have electronic junk at home, consult the disposal stations and do your part so that your electronic waste does not turn into toxic waste.
Also Read:Understand What Are Mobile App Saas is And Their Advantages