Reliant Energy Customer Service – Aiming to get in touch with Reliant Energy's customer support? The various ways to get in touch with Reliant Energy are listed below, including their website, call center, social media accounts, and more.
Methods of Reaching Customer Service:
Phone
Email
Twitter
Facebook
Chat
Address
Phone number for Reliant Energy customer service
Customer support at Reliant Energy can be reached at 713-207-7777.
24/7 contact center operations.
Further phone numbers:
Additional customer service numbers include 866-222-7100 and 713-537-3000.
Reliant Business Services: 866-660-4900 – 7 a.m. to 7 p.m. CST, Monday through Friday.
Email for customer service at Reliant Energy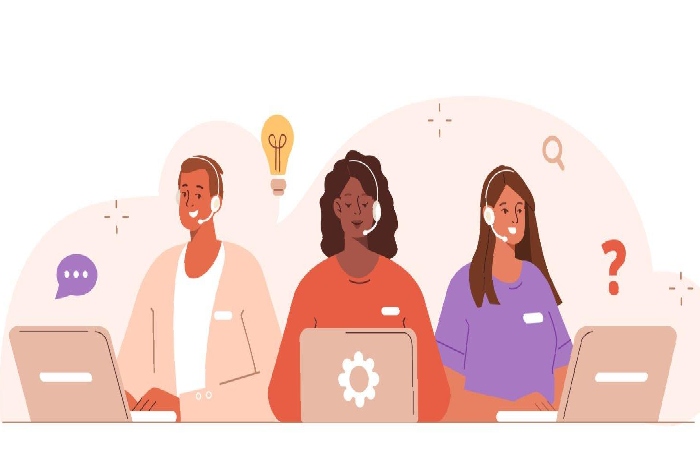 You can email customer care at service@reliant.com to reach Reliant Energy.
Reliant Energy: What is it?
One of Texas' many Retail Electric Providers (REPs) is Reliant Energy.
They provide service to the vast majority of Texas' deregulated cities, including Houston, Corpus Christi, and Fort Worth.
However, Reliant is only one Texas REP. And Texas is home to a large number of electrical providers.
What is the phone number for Reliant Energy's customer service?
Call 1-866-222-7100 to speak with customer support for Reliant Energy. You can reach their committed support staff at this number for help with a range of questions and issues relating to your energy services. Their skilled specialists are there to offer the support you need, whether you have inquiries regarding bills, seek aid with account administration, or need assistance with any other difficulties. By calling their customer service number, you can get individualized support and locate solutions that are catered to your particular requirements.
Does Reliant Energy's customer service operate round-the-clock?
Reliant Energy provides 24/7 customer support. You can reach to them whenever you want by calling their customer service hotline. On their official website, you may also start a live conversation with their customer support representatives. By choosing the "Contact Us" link, you can opt to "Chat with us." Before the chat session may begin, your name and any other relevant information about Reliant must be entered. Please be advised that there can be a little delay before you can speak with a customer care employee if it's a busy period. But be assured that their staff is dedicated to giving you prompt service.
How Do I Write to Reliant Energy?
Reliant Energy Retail Holdings, LLC's address is 910 Louisiana St in Houston, Texas, USA, where you can send mail to the company. You can contact Reliant Energy customer support by sending any type of written communication, including letters and documents, to this address. The business will review and reply to your message appropriately if you provide all the pertinent data and information about your question or concern when submitting it.
Where is the account number for Reliant Energy?
The upper right corner of the electrical bill has the account number. Customers can also locate their Reliant Energy account number on the Weekly Summary email and the Bill Reminder email that are sent out by Reliant if an electrical bill cannot be located.
Can I register for a Reliant Energy login without a credit card?
Yes! Customers who are unable to find their Reliant Energy account number in any of the three areas stated above need just do the following:
To identify the sort of customer: household, company, sole proprietorship, or "other"
The user's last name (surname)
Include only the street number and service address.
The account owner's birthdate (mm/dd/yyy)
How to pay your Reliant Energy bill without logging in to Reliant Energy
Customers of Reliant Energy have choices other than "My Account" for paying their electricity bills.
Fast Payment: Customers of Reliant just need their billing zip code and Reliant Energy account number to pay their electricity bills.
Call 1-866-222-7100 or 713-207-7243 to pay your bill via phone.
Mailing a payment for an electric bill: Reliant P.O. Box 650475 Dallas, Texas 75265-0475 is the address to use for checks.
Barcode payment for bills: Customers can access their special barcode, take it to a store who is allowed to sell barcodes, and pay their electricity payment in cash.
Personal payment Check out the following section (below) for Reliant Energy's office locations.
Customers of Reliant Energy for electricity: additional contact options
Naturally, Reliant provides other ways for clients to get in touch with their customer service teams:
in general: use the "Chat Now" function on the Reliant Energy contact website to get online assistance (in English and Spanish).
in general: send an email to Reliant using the online email form. Reliant promises to respond within 24 hours.
in general: to subscribe to Reliant Energy AccountAlerts, call 713-207-7777 or 1-866-222-7100. After getting a confirmation SMS, reply "YES" to 697697 within two hours to complete the procedure.
Customers of AC or heat should use the website's online call-back request form. For everyone else, use Reliant Energy's mailing address.
Box 3765, Reliant Energy, Houston, Texas 77253-3765
Information About How To Reach Additional Services
To file a claim, request service, or for extra customer support for Reliant Degrees of Difference or EcoShare, please use the contact information provided below.
Google Nest/Degrees of Difference 1-855-469-6378
1-866-791-1200 Reliant AC/Heat Protect service@alliedwarranty.com
1-866-791-1200 Reliant Business Surge Protect service@alliedwarranty.com
Service@AlliedWarranty.com Reliant Electric Line with Surge Protect 1-866-791-1200
EcoShare Reliant 1-855-823-2663
1-866-791-1200 Reliant Home Solutions Essentials service@alliedwarranty.com
1-866-791-1200 Reliant Home Systems Protection service@alliedwarranty.com
1-866-443-3728 Reliant Identity Protect service@alliedwarranty.com
1-866-791-1200 Reliant Plumbing Protection service@alliedwarranty.com
1-866-791-1200 Reliant Surge Protect service@alliedwarranty.com
CONVERSING WITH CUSTOMER SERVICE AT RELIANT ENERGY
Utilize this link to start a live conversation with Reliant Energy. Please specify the type of problem you are trying to communicate with Reliant Energy about in order to receive better talking points and advice. Usually, we can contribute to a better result. Because 6,456 consumers have used it to contact customer care over the past 18 months and told us about it, this is the best way to live chat with Reliant Energy.
Live chat is a great way to speak with a customer service representative right away, and the wait times are typically shorter than they are for phone-based help. However, there are instances when talking on the phone is more convenient or desired. In these circumstances, Reliant Energy typically prefers that you call them at the number we've provided above. The team that staffs the chat windows at https://www.reliant.com/en/residential/my-reliant/customer-care/index.jsp is experienced in resolving customer service concerns such setup service, appointment booking, appointment change requests, meter reading requests, and cancellation of service.
Agents from Reliant Energy are almost certainly conversing with you from their contact center in Norfolk, Virginia, or Argentina when you chat with them. Live chat is rarely accessible round-the-clock, but this department is open every day of the week. Since it might be difficult to discern whether businesses like Reliant Energy provide customer service over live chat, we started gathering this data and the top options from clients just like you. Continue telling GetHuman and others what you learn about contacting Reliant Energy so we can all work to make customer service less frustrating.
Making A Call To Reliant Energy
Reliant Energy has a phone line in addition to live chat as a means of customer service. There are a total of 6 ways to contact them. The finest phone number for Reliant Energy is their 866-222-7100 customer care number, and by finding and clicking the link for it above, you can receive the specifics and make advantage of our free call-back service. Do you know any additional ways to reach Reliant Energy? Or is any of the aforementioned data incorrect? Please let us know so that we can continue to provide other customers with the finest information possible.
Are Gethuman And Reliant Energy Connected In Any Way?
Reliant Energy and GetHuman do not have a relationship. Since the early 2000s, GetHuman has provided a forum for users to exchange advice, and it still serves over 50 million US customers annually in addition to users worldwide. By sharing, kindly assist us in creating better resources and tools for users like you!
Reviews for Reliant Energy
What you don't want from your electrical provider is as follows:
You don't want to experience frequent power outages.
You don't want to wait on hold for 45 minutes if you have questions.
The website should be simple to use and load promptly when trying to pay bills online.
You are not making an outrageous request. All you want is excellent customer service.
Why Are Reviews Of Power Companies Significant?
You get to read a few really fascinating things when you start reading actual online reviews for Reliant energy:
Actual customers discuss their satisfied interactions with Reliant Energy. They frequently exchange thorough reports and examples.
Actual customers talk about their bad encounters with Reliant Energy. They frequently exchange thorough reports and examples. You might get a sense of what it could be like to work with Reliant Energy by reading these.
When reading internet reviews, you could encounter some difficulties as well:
Just take a moment to consider the reasons someone might post an internet review.
Say you decide on Reliant Energy and your experience is largely unremarkable. not a lot. not a thing.
Are you going to immediately grab your laptop and post a thorough internet review outlining how our experience was, to put it mildly? Most likely not.
Now consider if you ever had a truly awful experience dealing with Reliant Energy.
Let's say you complete the registration process, but your electricity doesn't come on. A whole day goes by with no electricity. When you try to contact them, their online "chat" facility is inoperable. As a result, you phone them and then sit on hold for 37 minutes. When you do eventually speak to someone on the phone, they don't treat you nicely.
Are you more likely to post a bad online review now? Probably.
Recognize that evaluations you see online might not be entirely honest when describing Reliant Energy.
Read the following information to learn why and how people rate electricity providers like Reliant Energy online:
Here is how electricity providers like reliant energy seek for client feedback.
In the initial few days of a new client's experience, they frequently request internet reviews. Reliant Energy customers that write reviews for the company after only 48 hours are not accurately describing their entire customer experience.
Second, certain power companies are persistent in requesting internet testimonials. Some businesses could even attempt to incentivize clients for posting an online review.
If you haven't already decided, "Is Reliant Energy good?" All of their evaluations are available below.
Conclusion
Please call Reliant Energy's customer service department directly if you need to get in touch with them. The customer support phone number for Reliant Energy is 1 (866) 222-7100.
You can phone them during regular business hours to inquire about billing, services, and more.
Please call 911 and receive assistance right away if you are experiencing an electricity-related emergency.