How To Start An Ecommerce Business : With technological advances and constant transformations, many businesses were already adapting to the digital world. However, the pandemic accelerated migration, and most companies had to reinvent themselves to continue online sales quickly.
What was once an optional process, today the company that has not yet joined ecommerce must start to think strategically to enter this business, as it has become fundamental since we live in a technological era with a large part of the population being hyper-connected. . In other words, through online business the reach becomes even more incredible and attractive.
How To Start An Ecommerce Business
Stop Wasting Time Now
If you're not selling online yet, start as soon as possible, so don't let the competition run over you. Of course, those who have already embarked on ecommerce will do everything not to lose the space conquered. But it's never too late to start.
Begin With The Basics
There is no need to make high investments to start selling online. On the contrary, it is possible to get on the ecommerce business wave by investing little so that the initial cost does not unbalance your accounts and, at the same time, allows you to take your first steps in the territory of digital sales.
How To Start An Ecommerce Business  – Register A Good Domain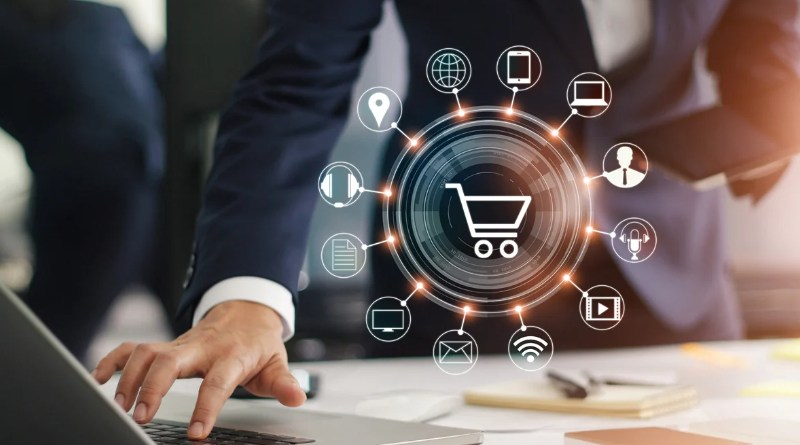 Without an electronic address (URL), there is no ecommerce. When registering it, include a strategic word that defines your business. Try to use names that are short and easy to remember. Sites like Locaweb and King host, among others, can help with domain registration.
Select A Platform.
The next step is to choose a good platform for ecommerce. Again, the options are numerous and at very reasonable prices. Sites like Shopify, Wix, and Magento are good starting points. After choosing a monthly subscription plan, you only need to configure the platform and register your products. Next, evaluate which features the site offers and if it allows integration with the primary means of  payment.
Payment Methods
Integrating the online store with your bank's payment slip system and with credit card operators usually means some savings on fees. However, it's a hell of a job – and you're still responsible for fraud prevention, depending on the case. Therefore, it may be a good idea to resort to payment intermediaries, who bridge the gap between your online store and financial institutions.
Also Read: About – LED Interference Suppression Capacitor
User Experience
Try to see your ecommerce from the customer's point of view, putting yourself in their shoes at the time of purchase. For example, many consumers prefer to do their shopping through mobile devices. In this case, your online store must work well on mobile phones.
Utilize Markets
The digital malls known as marketplaces – Mercado Livre, Americanas, Submarino, Shoppe, Amazon, Google Shopping and Facebook Shopping, among others – are the fastest and most practical way to expose your products to a large audience. In addition, several ecommerce business platforms (such as VTEX and Magento) offer native integrations with the leading marketplaces.
Caprice In The Look
Saving in the creation of identity can be a shot in the foot. Up front, if you have to reformulate, the headache will tend to be great. The best thing is to hire a specialized professional to take care of this, as he will be able to develop a logo and all the visual planning that will guarantee your ecommerce a clear, reliable and identifiable image.
Exploiting Networks
Instagram and Facebook are great tools to boost your online sales. In addition to encouraging impulse purchases, they bring the shopkeeper closer to consumers and make their lives a lot easier, for example, when asking questions about a particular product or advertising promotions.
Understanding the law
Yes, there is specific legislation for ecommerce business that provides for a series of good practices, including information about the product and its supplier must be clearly described, including data such as corporate name, CNPJ and contact telephone number; the products sold must be accompanied by a technical description, informing colours, weight, size and other essential characteristics; the ecommerce must provide an electronic channel for consumer contact, such as chat or email address; information about payment terms, delivery and exchange and return policies must be clear and complete.
Shipping And Logistics
How will you deliver the product purchased over the internet? And how will you calculate the cost of shipping? Without addressing these issues, your ecommerce business cannot work. Correios is usually the first option for those who start ecommerce business from scratch, and you can also choose to outsource the delivery service by hiring a carrier.
Also Read: Magnesium Alloys – Definition, Classification, And More