Many individuals claim that "Mobile Apps are Dead" and "Mobile App Developers are No Longer in Demand" on the internet. Yes, I believe you have a point. However, if you visit the Google Play Store or the Apple App Store, you'll see that multibillion-dollar corporations almost exclusively produce the top applications. Therefore, it is difficult for an independent developer or company to develop and compete with an app concept.
How many applications do you believe a person can open every day? Most individuals switch back and forth between the top 10 applications, such as YouTube, Instagram, Facebook, Gmail, WhatsApp, Messenger, TikTok, and Snapchat, for 90% of their time. Most of this is tied to messaging or social media, and individuals spend most of their day doing this. They won't actively seek out your website or mobile app to use.
So, what will be the next big thing if mobile app are no longer relevant? Can voice apps replace mobile applications? Here are my thoughts on this hot subject as a developer with experience with voice and mobile apps.
Let's examine this by examining the advantages and disadvantages of voice applications.
The Advantages of Voice-over Touch
Voice is just a new way to communicate with technology. Voice engagement with technology is becoming more and more common because it feels more human than any other type of interaction. We switched from typing to using our hands because touch is more intuitive and natural. And using your voice to communicate with technology is much more realistic.
Also Read: Magnesium Alloys – Definition, Classification, And More
Voice is Quick -Are Mobile Apps Dead
We switched from typing to using a touch screen since it was quicker and more natural. Why do I say that? Let's say you wanted to enlarge the image's upper right corner. You would have to repeatedly press the right arrow on a keyboard before pressing the up arrow. Touch, however, gave us a much quicker and more natural way to accomplish this by swiping diagonally upward. Voice makes it much faster right now.
Storage is not a concern – Are Mobile Apps Dead
Voice applications are cloud-based, in contrast to conventional mobile apps. It implies that customers do not need to download every app to their devices to utilise the service. There is an app for all these days. We have three or four shopping applications on our phones, two or three food delivery apps, five or more social networking apps, productivity apps, games, and so on. With so many different apps, our phone storage will quickly deplete. 64 GB of storage will see as adequate, but that day has long passed.
Also Read: Does The Internet Effects Students?
Cons Of Mobile Apps Dead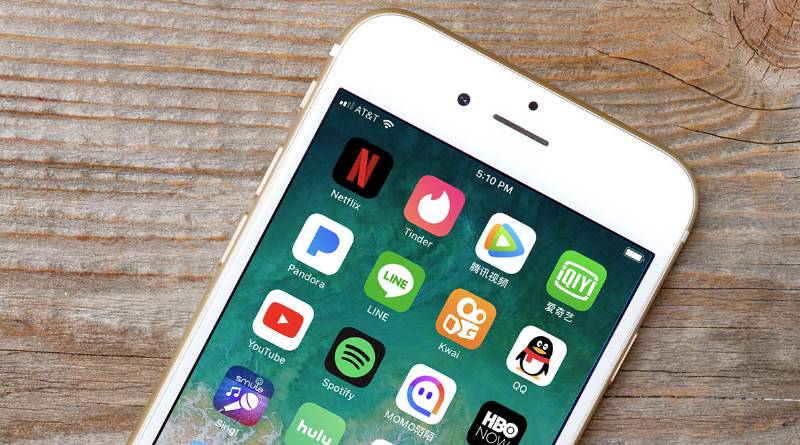 lack of awareness of the context
Language is difficult. The best person to describe this is Cathy Pearl, Head of Conversation Design at Google. Is it a yes or a negative response if a voice assistant asks you if you want coffee and you respond, "Coffee will keep me awake"? The reply is "both," Depending on the time of day. It's a no if it's nighttime. The answer is probably yes if it's daylight. It relies on the surroundings and the circumstances. It's difficult for a machine to grasp the context and surroundings of another person's speech, although humans are pretty good at doing so. Humans exchange messages.
Absence of VUI standards
Regardless of the operating system, you can effortlessly browse through each program you open on your smartphone because most apps adhere to a design pattern (like material design in the case of android). You are aware that a hamburger menu will appear if you swipe in from the side, and if there is a back arrow, you may utilize it to return to the previous page. When you see a settings icon, you know immediately that it will lead you to the app's settings page. As of right presently, there is no such foundation for voice.
Low user involvement -Are Mobile Apps Dead
The poor level of user engagement in voice applications experience is another major criticism. First off, since voice apps will make to accomplish tasks rapidly, it is not a drawback. Second, I believe this is beneficial from the consumer's perspective since it allows us to do jobs fast and work rather than wasting time idly browsing through app feeds. Therefore, from the standpoint of productivity, speech apps save time, cut down on screen time, and prevent procrastination.