Best female smartwatch combine technology and function with design. Here we have chosen the best products for those looking for a women's smartwatch for sports, as a complement to their mobile phone, or as a fashion accessory.
Here you have the best brands based on criteria such as price, battery life, screen, functions, and physical features. So if you're looking for a Samsung, Huawei, Apple, Michael Kors, Garmin smartwatch or a hybrid watch, here are the best buys in 2022.
 Michael Kors Connected Gen 6
The best women's smartwatch is from Michael Kors and has an iconic silhouette and cutting-edge technology from Google. It is steel, water resistant, allows contactless payments via NFC, integrated GPS and has a heart rate sensor.
The OLED screen is large and has good visibility; you have social media notifications on the watch, call alerts, messages and GPS location. In addition, it has vibration alerts and various sensors, such as the step and calorie counter.
Michael Kors has the best female smartwatch in the new Gen 6 with a round screen and several styles available. In addition, the colour scheme is captivating, especially for those looking for a gold smartwatch.
1. Apple Watch Series 7
Whether with a silicone, fabric, or metallic mesh strap, the Apple Watch Series 7 is the best women's smartwatch you can buy if you have an iPhone. Syncing between iOS devices is impressive, and the watch will packe with useful functions.
With a beautiful screen, sensors capable of monitoring your sports practice, or a mobile watch in the version connected to the mobile network. It has GPS and SpO2 location, sinning for the battery with a day of autonomy and generally high price.
In summary, the Series 7 is the best female smartwatch compatible with iPhone (iOS), being the best smartwatch for this ecosystem. It is, by the way, the best female smartwatch that answers calls.
2. Samsung Galaxy Watch4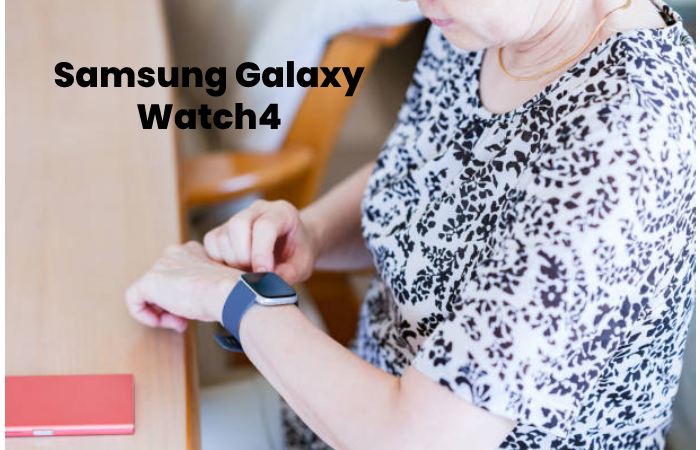 For those looking for the best female Samsung smartwatch, we recommend the Galaxy Watch4 in gold. It has good autonomy for up to 3 days and is a female smartwatch that answers calls and has one of the complete interfaces, apps and activity sensors.
More than a good gold smartwatch, this is one of the finest smart watche for women as it has dedicated metrics such as menstrual cycle tracking and a good companion app for Android and iOS (iPhone) mobile phones.
Also Read: The Mini Drone Is Revolutionizing The World Of Leisure
3. Fossil Connected Smartwatch GEN 6
The Fossil Connected Smartwatch GEN 6 women's smartwatch tracks physical activity, controls music and has built-in GPS and a heart rate reader. In addition, it has a round screen, dedicated physical buttons and receives mobile notifications.
The build quality is strong, with autonomy for a good day and a good-quality screen. In addition, it's compatible with Android and iOS, making it a good fashion accessory with intelligent functions like Google Assistant.
In summary, this is one of the best women's watches, or smartwatches with a round screen, available in three styles.
4. Apple Watch SE
The large, high-resolution screen, various bands, colours, sizes, and construction materials make the Apple Watch an extremely customizable product. Also, it is one of the best smartwatches to pair with the iPhone.
It can accurately track various physical activity metrics and take an ECG. In addition, it is water resistant, the construction is impeccable, and you can follow training sessions or receive all notifications from your iOS phone.
5. Garmin Venu 2S
The best women's smartwatch for those who practice sports or want to care for their shape and physical health. It is a female smartwatch with sleep, menstrual cycle, hydration, breathing, stress and pulse oximetry monitoring.
In addition to the heart rate reader, it displays mobile notifications, from incoming calls to incoming messages. In summary, it is an excellent golden smartwatch for those looking for a watch for women, especially for sports.